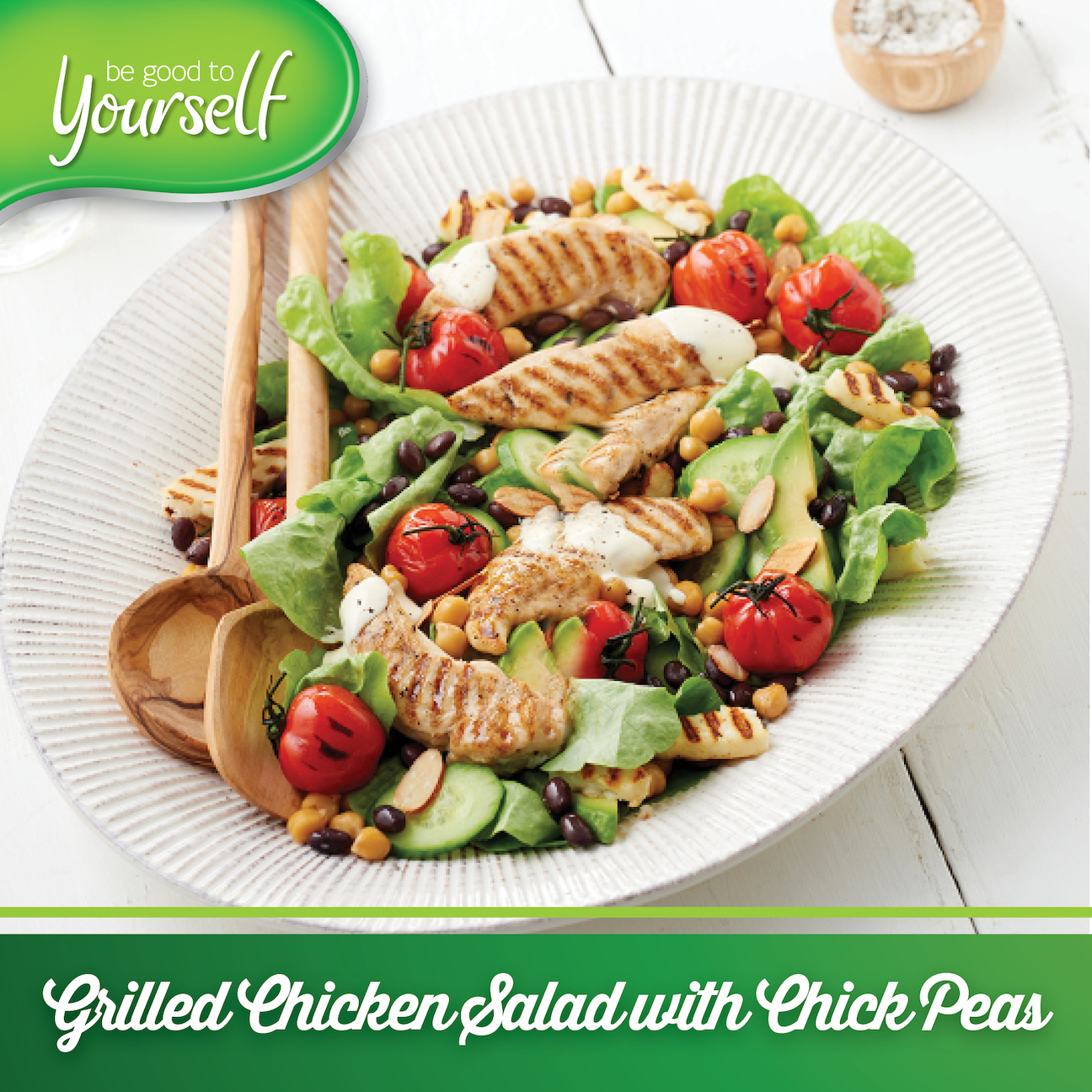 Nutrition Week: a fresh recipe
As part of Nutrition Week we're sharing a fresh recipe for you to try!
INGREDIENTS
– 500g Chicken tenderloins
– 1 tbsp Olive oil
– Olive oil spray
– 200g Haloumi, thickly sliced
– 250g Punnet cherry tomatoes on vine
– 400g Edgell Chick Peas, drained
– 400g Edgell Black Beans, drained and rinsed
– 2 Lebanese cucumbers, sliced
– 1 Oak leaf or cos lettuce, leaves separated
– 1 Avocado, sliced
– 1/4 cup Flaked almonds, toasted
– Allowable BGTY dressing of your choice, for serving
METHOD
STEP 1. Toss chicken in oil and season to taste. Heat a grill plate over high heat, cook chicken for 3-4 minutes each side or until cooked through. Remove to rest.
STEP 2. Spray haloumi and cherry tomatoes with oil. Grill haloumi for 1-2 minutes, turning half way. Grill tomatoes the same amount of time, turning continuously. Chop haloumi into smaller pieces.
STEP 3. Toss together Edgell Chick Peas, Edgell Black Beans, cucumbers and lettuce. Top salad with chicken, haloumi, cherry tomatoes, avocado and almonds. Serve with allowable BGTY dressing of your choice.