With more than 200 pharmacies and over 30 years in the sector, Guardian Pharmacies is one of Australia's most recognised brands.
We are dedicated to expanding the role pharmacists play within society, which is why we're excited to offer a click and collect service, which allows customers to make a purchase online and pick it up from the pharmacy of their choice, such as our location in Wyong.
Online Pharmacy
As the internet's popularity grows, new opportunities emerge in terms of instant access to professional information and advice from health specialists. Online pharmacies are quite useful in this situation.
Patients who need support with their symptoms or to discuss the potential side effects of treatments can do so in a fast and private way without having to visit their GP.
An online pharmacist may provide expert guidance, diagnose problems and help with repeat and new prescriptions. Patients with long-term diseases may also benefit from an internet pharmaceutical service, as those who need various prescriptions can get guidance on dose and time.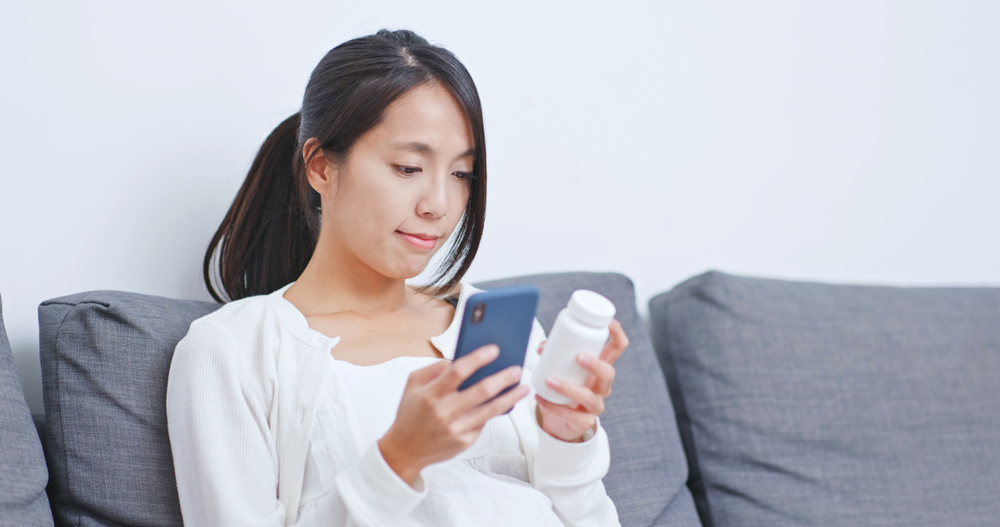 Click And Collect Prescriptions
Once you pay for your medication or validate your payment exemption online, you'll get given some delivery options to choose from.
If you select 'Click and Collect', we'll deliver your prescription to the pharmacy you choose after you've checked out. We'll notify you when your order is available to pick up, which is usually within two days of your order.
If you require multiple prescriptions, having one pharmacy fill all of your medications might save you a lot of time and hassle.
Your repeat prescriptions will be ordered in the same manner as before, but they will be transmitted electronically to the pharmacist or dispenser of your choosing.
Drive-in Pharmacy
To keep up with increased demand, the pharmaceutical sector is working very hard to ensure all customers and patients can get the medicine or products they need, fast.
We're all time-pressed today, and having to find somewhere to park, walk to the pharmacy and then stand in a queue is simply impractical.
A drive-in pharmacy like ours enables prescription refill services to run swiftly while allowing for more room in the parking lot and keeping foot traffic down in-store, meaning everyone gets served faster.
A wide range of customers benefits from drive-in pharmacies, including those with poor mobility, elderly individuals, pregnant women, and parents with children in the car.
Gorokan Guardian Pharmacy is a drive-through pharmacy in Wyong that offers a convenient, fast, and easy way to get your prescriptions filled. We offer a wide range of prescription drugs, over-the-counter medications, and health and beauty products. We also have a team of knowledgeable and friendly staff who are always ready to help you with anything you need.
What sets Gorokan Guardian Pharmacy apart from other pharmacies is our commitment to providing outstanding customer service. We make sure that every customer feels valued and respected, and we go above and beyond to meet their needs.
We also offer a loyalty program that rewards our regular customers with discounts and special offers.
If you're looking for a drive-through pharmacy in Wyong that offers great service and competitive prices, then look no further than Gorokan Guardian Pharmacy. Come and see us today. Our services include:
If you're looking for a quick and convenient way to fill your prescriptions, then look no further than Gorokan Guardian Pharmacy.
Our drive-through pharmacy in Wyong offers scripts on file services, so you can pick up your medications without having to leave your car.
We understand that your time is valuable, and our goal is to make the process of filling your prescriptions as hassle-free as possible.
In addition, our drive-through pharmacy is open late, so you can always get the medications you need when you need them.
Gorokan Guardian Pharmacy's drive-through service in Wyong offers medication reviews to help patients better understand their medications and how to take them correctly.
During the review, the pharmacist will go over the patient's medications, answer any questions they have, and make sure they understand how to take their medication correctly.
The pharmacist will also make sure that the patient is taking their medications safely and effectively and that there are no interactions between their medications.
Our qualified staff can provide you with an assessment of your current health condition and risk factors, as well as advice on how to improve your health and wellbeing.
We offer a range of health assessments, including blood pressure checks, cholesterol tests, and diabetes tests.
We also provide information on quitting smoking, weight management, and healthy eating.
With our help, you can make sure that you are doing everything possible to stay healthy and protect yourself from illness, so come and see us today for all your health assessment needs.
As the weather gets colder, so does the risk of getting the flu. The best way to protect yourself and your loved ones is to get a flu vaccination. Gorokan Guardian Pharmacy offers convenient drive-through flu vaccinations at their Wyong location.
Getting a flu vaccination at Gorokan Guardian Pharmacy is a quick and easy process. Simply drive up to the window and give the pharmacist your name and date of birth.
The pharmacist will then retrieve your vaccination record and administer the vaccine.
You'll be on your way in no time, with the peace of mind that you're protected against the flu.
At Gorokan Guardian Pharmacy, we understand that living with asthma can be difficult.
That's why we offer a convenient drive-through pharmacy service for our asthma patients in Wyong.
With our drive-through service, you can quickly and easily fill your prescription medications without having to leave your car. We also offer a wide variety of asthma management products, so you can find the perfect solution for your needs.
Wyong residents can get their diabetes risk assessed at Gorokan Guardian Pharmacy's drive-through pharmacy.
The pharmacy is offering a free service to help people understand their risk of developing diabetes and to encourage them to take steps to prevent the disease.
The assessment involves a simple finger-prick test that measures blood sugar levels.
1. What are the advantages of using click and collect?
You can use click and collect to get access to a wide range of items that aren't always available in stores. Due to our accessible locations and extended business hours, you can pick up your purchase whenever it is convenient for you.
2. Is it possible for someone else to pick up my order?
Someone else may pick up your purchase if they have the dispatching email, acknowledgment email, or order number, as well as proof of identity. If you return an item that was picked up for you, your refund will be applied to the same card that was used to make the original purchase.
3. How much time do I have to pick up an order?
Orders will be held for 14 days. Your order will be sent to the warehouse once this period has passed, and a refund will be issued. Allow 5 working days for the order to be sent to the warehouse, and another 5-7 days for your credit card to be reimbursed, depending on your credit card provider.