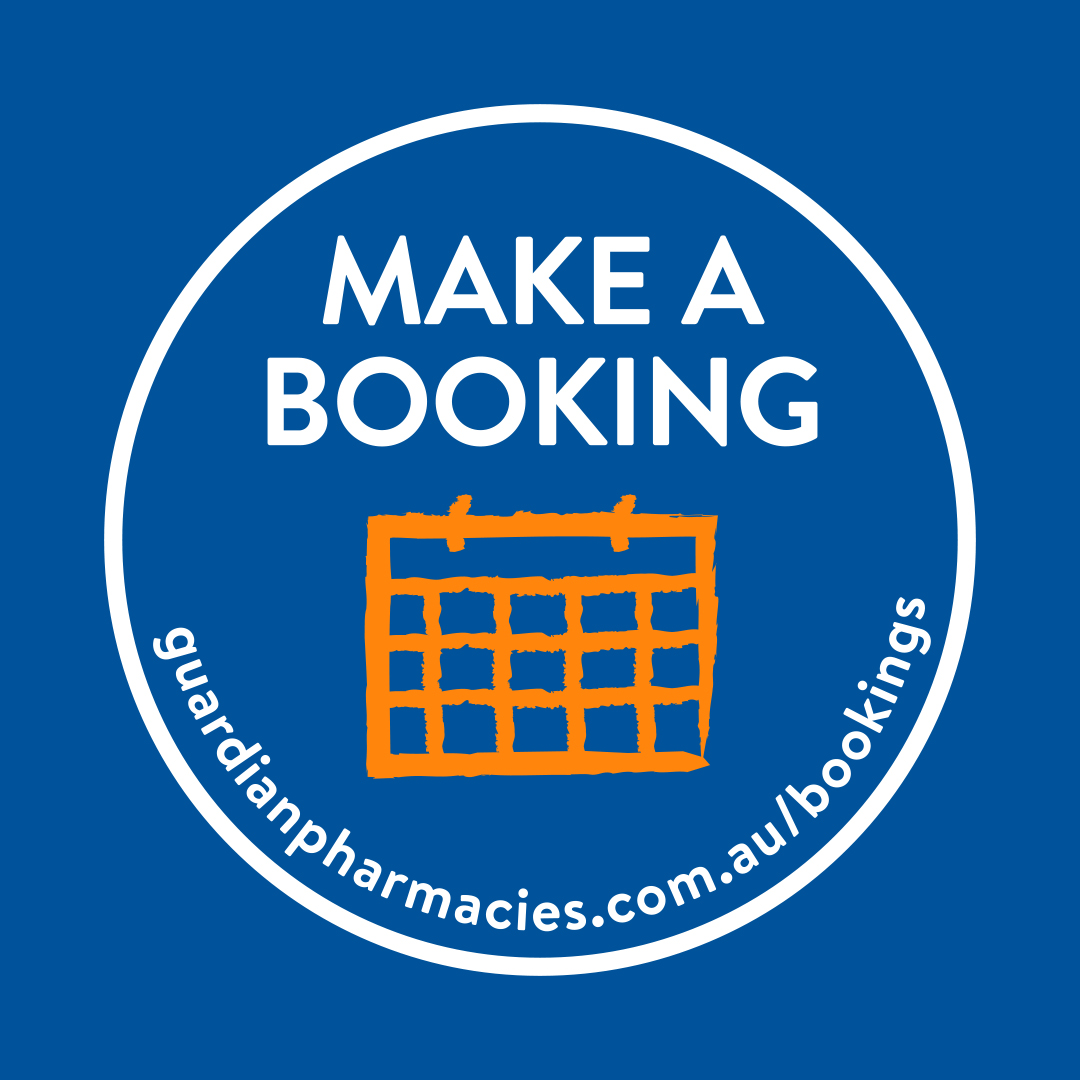 Book an appointment online
Did you know we offer a range of health services spanning from quitting smoking to diabetes and heart health checks? These are all aimed at helping you live a healthier life.
Guardian's booking system makes it easy for you to book an appointment to speak to us about these services.
Visit www.guardianpharmacies.com.au/bookings and make an appointment today!