Better Advice.
Best Care.
Our pharmacists are always available to help you every time you need.
Call and see us every time you need help.
02.4392.2131
Local FREE home delivery is available.
Call us to see how to work.
.
02.4392.2131
Helping You
Stay healthy.
We open 7 days a week.
From 7.30 til 8.30.
(Sat, Sun and Public Holidays: 8.30 – 8.30)
02.4392.2131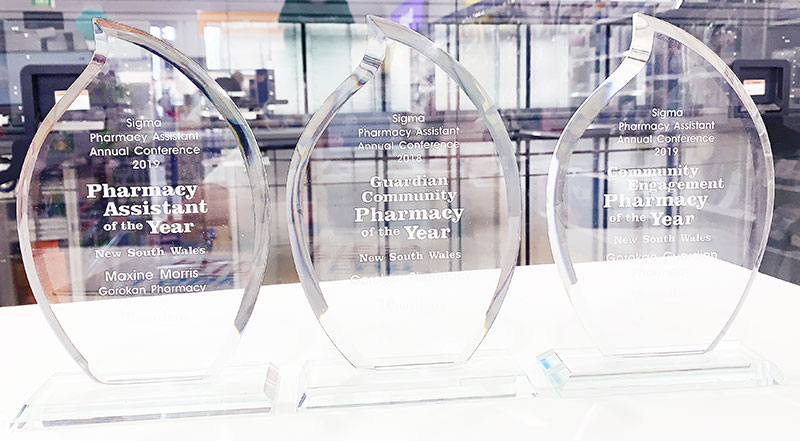 Winner

of

best

performing
in

New

South

Wales
Congratulations Gorokan Guardian Pharmacy for winning community engagement pharmacy of the year 2019 NSW!
Thank you to all the staff at Gorokan Guardian Pharmacy for showing the loyalty and faith in the vision that we set in the beginning.
"Faithless is he that says farewell when the road darkens."
– JRR Tolkien

45
Health Services
From allergy to women's health care, we are providing you with expert and trusted advice

365
Days Services
We have been committed to delivering health care solutions in our area.

2019
Pharmacy of the year
We are proud to be recognised for customer satisfaction. We thank to all our customers.

42
Community Services
We are very happy to provide services for local communities.